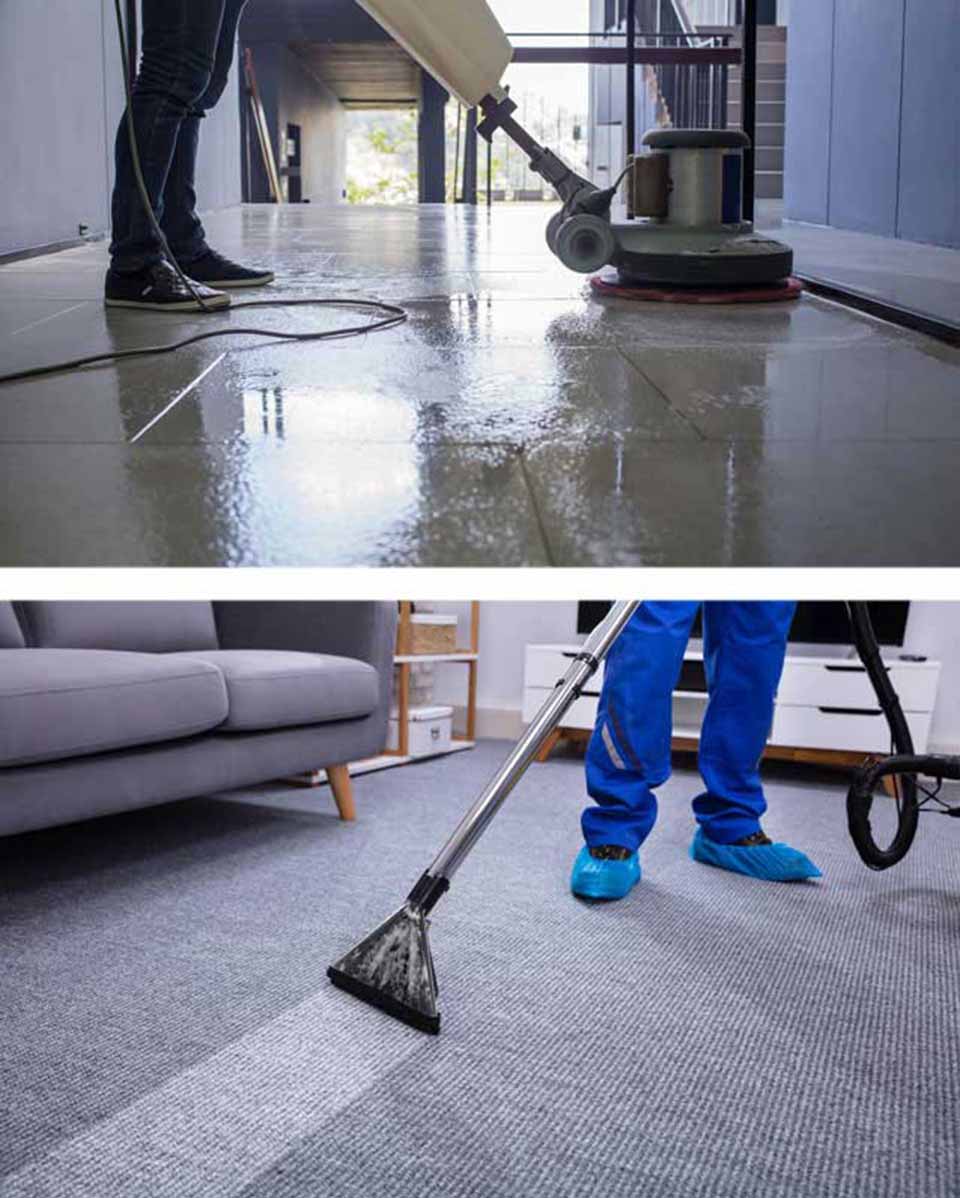 Floor & Carpet Services
Carpet cleaning has progressed over the years. There are many different methods of cleaning. Z-Best Maintenance & Cleaning has explored each and every one of them and has found through trials that Shampoo machines leave a heavy residue behind and are not effective especially for residential cleaning. Dry cleaning, we find, is not worth the risk of toxins in the dry cleaning chemicals. Steam cleaning alone is not quite enough to guarantee the long term results that will satisfy our customers. So we explored a way to get the best results without the use of harsh chemicals.
Our process begins with a dirt and stain loosening agent that is applied to the carpets, followed by an extraction process with state of the art machines that control water temperature and pressure to insure the best results without the use of excess water.
Stains that may be difficult to remove by this process alone are always specially treated with the correct cleaning product to get the best results.
Whether you have a porcelain, ceramic, vinyl, or slate tile Z-Best Maintenance & Cleaning located in Floral Park NY, will leave you with your floors looking the way they did when they were first installed. Our machine is a high powered scrubber which insures the removal of the ground in dirt to be extracted. The floors are completel:y washed with a mild detergent. A liquid sealer is applied both by special mops and by hand to reach all corners and edges without damaging the walls. Not all types of tile require wax but those that do are guaranteed to be the best product for durability and longevity that is offered in the field today.

Grout Cleaning: A common problem with tile floors is the dirt that gets embedded into the grout. Z-Best Maintenance & Cleaning has learned the latest and most effective cleaning process to remove the dirt that has penetrated the grout around your tiles. When we are finished the results are well worth the process.
Floor Care on Long Island, Nassau County, Suffolk County and Queens NY
Terrazzo, Wood, Vinyl Tile, Rubber, Slate floors
and Ceramic Floor Care

Surface Cleaning of Raised Tile Flooring

Cleaning Beneath Raised Tile Flooring
Call Z-Best Air Duct Cleaning today for a free estimate and to schedule your cleaning,
(516) 217-8110 or (631) 997-0800